Where It All Began
The Buddy Fund was formally established in 1962 by Buddy Blattner, a St. Louis native, a fixture in the history of sports. An avid athlete throughout his youth, Buddy's professional career began before he graduated high school, when he was signed in 1938 to play baseball for the St. Louis Cardinals. From there his sports career led him to play for the New York Giants and Philadelphia Phillies, then to announcing for the St. Louis Browns, the St. Louis Hawks, the California Angels, and the Kansas City Royals. It was during his time with the St. Louis Hawks that Buddy decided to auction off his own sports paraphernalia and memorabilia as a fundraiser to purchase new sports equipment for area youth. It is through The Buddy Fund that his legacy of contributing to St. Louis sports continues.
FOUNDER
Buddy Blattner
(1920-2009)
Since 1962, cumulative efforts by The Buddy Fund have
helped over 450,000 youngsters
and provided more than $3,800,000 in sports equipment.
How Can You Help?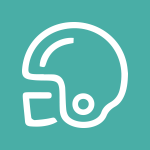 "Thank you for your recent generous donation of 166 new sports equipment items from Markwort to Lift for Life Gym.  Your gift will ensure other kids, like Jerome, have access to a place they can feel safe, receive a fresh meal, participate in activities every child should be able to…
Lift For Life Gym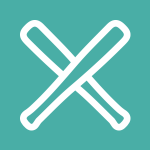 "The Buddy Fund supports us by donating all the baseballs we use every year.  If not for the donated baseballs it could mean possibly adding $10 to the sign up fees. The added $10 could mean some kids may not get to play baseball in our program." - Donn H.…
Ferguson Youth Baseball Club
"The Buddy Fund has helped our organization by allowing our residents to play sports and learn new activities…Through these Recreation activities, the residents learn sportsmanship, teamwork, and have an opportunity to cope with their emotions." - Debbie Taylor
Epworth Children & Family Services
"Many of these children have never owned a basketball or soccer ball, so giving them an opportunity to own their very own, have pride in athletic play, exercise and take a break from their personal challenges, is a real gift." - Dave Martin
Great Circle
"The support we receive from The Buddy Fund allows us to free up money that would be used to provide the necessary sporting equipment for our members.  It allows the Boys & Girls Club to scholarship children whose parents are not in the position to fund the expenses incurred with…
Boys & Girls Club of St. Charles County